TESTIMONY OF BOSCO AND THE PROBLEM WITH BIG CRUSADES

Bottom of Form
TesTTER
Last Friday night about 11:30, a young man named Bosco of 19 years came running as a madman into our Nawansega compound shouting like a drunkard – J-E-S-U-S. It was crazy. He was shouting, screaming, and hitting the concrete floor, waking Julie, myself and all of our ATK girls. I w as very fortunate that ATK has several hardworking pastors who receive very little monies but are committed to making the Name of the Lord great in these Islamic villages.
Pastor Kibet, Felix and Stevin began praying for deliverance for this young man. He became born again several months ago. Some family members followed this crazy man, Bosco, at a distance. A brother told Kibet this: "It is myself and the father who went to the witchdoctor in Mbale (150km away). We wanted to get rich. The witchdoctor advised us to have some herbs that we should be using at our home, and to plant them in our garden. He also sent some other spirit which has probably attached itself to my brother."
Things were not going well until the team took Bosco to his home at Nsaale (1 mile) and began to burn all the witchcraft items. The entire family (about 20 people) was awake and it was now after 1:00am. As the witchcraft items were burning in the fire, Bosco began crawling around on the ground as if he were a snake. He became so violent that Felix tied him with a rope.
The other pastors began leading the family into prayers – repenting of not trusting God and putting their trust into these evil spirits, of putting trust into Islamic Religion As the items burned and the prayers continued, Bosco came into his right mind and was astonished that everybody was there, that his hands were tied and people were weeping. He remembered nothing of the previous 3 hours. At this time, the entire family accepted Christ.
Many family members came to the worship evening on Saturday, all were present in Nawansega church on Sunday, and many neighbors whom we have never seen came to the Wante Church on Sunday evening. The word of the testimony of Bosco and family has spread throughout Nsaale (90% Muslim) and into Wante (99% Muslim). Today, Wednesday, we are conducting an open air crusade at this home, allowing family members to testify. We expect many to turn to the Lord because of this testimony.
below: Babra Namaganda with Mother–a family restored through ATK

THE PROBLEM WITH BIG CRUSADES
The crusade is a wonderful, but very expensive tool to reach people with the message of Jesus Christ. The sound system cost so much money. If you desire 50,000 people per night, the crusade will cost you $50,000 per night. A million person crusade will cost $1,000,000. Payments must be made to send out busses to pick the people from the villages. Pastors must be paid to spend time mobilizing. 20% to 40% will be taken by the organizing pastors as their payment for organizing everything. Government officials must be paid facilitation fees and appreciation fees in order not to disturb the smooth running of the crusade. Choirs will come, but most will need to be paid transport and a nice adequate dinner. Special singers must be paid. It is all very expensive.
In general, 90% of the attendees to the crusade will be believers, pastors, church members. It is a wonderful party for the Christian. It encourages them, it forces them to work together, and unity is in the air. The festive atmosphere is like no other. God and His power are on display for He wants His name to be made known to a people who do not know His name. There are many non believers at the crusade ground (10%-20% of the attendance) and our God desires to reach them.
THE LOCAL CHURCH
A leading pastor in Kampala was teaching at a conference for Pastors recently. He said this: "If there is going to be a revival in the benches/chairs of a church, the fire must begin in the pulpit."
I thought about this statement for a while and very much agree. Bosco received Christ at a crusade. If there was no local church dedicated to the development of the Christian, what would have been the result of the madness that took over him on Friday night? The fact is this: Many die due to attacks from these demon spirits.
I am not going to argue theology, abstract ideas about God and how the theologian believes things should work. This is reality. The devil and his evil spirits were not going to give up on Bosco easily. The family did not want him to be a Christian, and therefore agreed that the witchdoctor of Mbale could send an evil spirit to him.
Was Bosco truly saved? Of course he was. As the madness came over him, he ran to the only place that could help him. It was over one mile! As the evil spirits were attacking him, he was fighting them from the inside. The evil spirits began talking and decided to come out in the Name of Jesus. Bosco, however, remembered none of this, but his spirit was fighting back. Of course he was saved.
THE ATK FIGHT
Advancing The Kingdom went into a 98% Islamic village where every born again church had failed. IN each parish of seven (7) villages, there was one Anglican Church, each one less than 50 members. Most Anglicans had demonic shrines in their compounds and many of the men practiced polygamy, having multiple wives. Christianity was just an ordinary dry religion.
Fighting with the Christian, fighting with the Muslim, fighting with the prevailing culture of evil spirits, fighting with the character of a people who are not Godly was a very big struggle. Transformation of these villages has been very difficult, but we are winning! Every day we see the signs of the Increase of His Kingdom. Everything is so much different than it was in 2007-2008. Praise the Name of the Living God!
Yesterday, Tuesday, we had a bible study in Bukenke Village, a bible study in Buwuuli Village and an open air crusade in Buwaabe Village and much ministry near Nakivumbi Village. More than 30 people from ATK were ministering somewhere in our villages. The commitment to bring change to these villages is very great and the expense is more than this "Soldier for Christ" can raise.
ATK has had many faithful sponsors in the past 3-5 years. However, health situations and job situations have caused several to be unable to continue financing the work being done in the villages on a monthly basis. There are many faithful people who have given sacrificially to close the gap between the monthly donations and the demands for money. Would you assist ATK in expanding the work in Eastern Uganda?
We shall be there for Bosco, his family, and all the others who have come to us in the same way over the past 6 years. The staff of ATK has proven faithful to the task over and over again. I would like to reward them for the work they do and purchase the resources that are necessary for the work to expand.
Reporting from Uganda
Cliff Pash
The Kingdom of God
Lessons From the Village
Elijah, The Widow at Zarapeth/Sidon, Homeland of Jezebel, daughter of Ethbaal, and Jonah, son of Ammitai being raised from the dead.
The widow at Zarapath lived in the Kingdom of Sidon where the father of Jezebel was the King. The place was under the spiritual oppression of every demon/false god that ruled in the land of Sidon. These were the evil spirits that Jezebel introduced into Israel. God sent Elijah to the homeland of Jezebel and there to make the Name of God to be known.
"Jezebel, daughter of Ethbaal, King of Sidon, and wife of Ahab, second king of the fourth dynasty of Israel, founded by Omri (I Kings xvi. 31). This marriage was the culmination of the friendly relations existing between Israel and Phenicia during Omri's reign, and possibly cemented important political designs of Ahab. Jezebel, like the foreign wives of Solomon (ib. xi. 7, 8), required facilities for carrying on her form of worship. So Ahab "reared up an altar for Baal in the house of Baal, which he had built in Samaria, and Ahab made the Asherah" (ib. xvi. 32, 33, R. V.)." Jewish Encyclopedia.com
Ahab and Jezebel were making big problems for God. They were succeeding in turning the People of God into demonic worshipping soldiers for the enemies of God. The King was too powerful God began to institute a plan that would result in the His people turning to Him once again.
Elijah was sent to Sidon where he had prepared the heart of a certain widow. Normally this means that the widow was encouraged that God was going to make some sort of appearance through the sending of one of His servants. When Eliljah appeared at her door, she seems to not believe that this was what God was preparing her for. Elijah wanted food, the widow had none. Elijah demands that she give him a portion of her last meal. Upon doing so, food became plentiful.
Living in a village with no television and no electricity and no running water, people talk to each other in a way that has been lost in the cities of America. The entire village would know about the miracle of God's provision within a day or so. Every opportunity would be given for the widow and Elijah to talk about the Ancient of Days, the Most High God and His wonderful ways. God was introducing Himself in the villages of Zarapath and the stories of this Powerful God would be spread throughout the countryside.
I do wonder, however, about the rumor mongering that must have accompanied the miraculous provision. There is a widow lady who allows a foreign man, single, to live with her. Maybe the miraculous provision would lessen the shock of the two of them sharing the same small house.
As I live in the villages of Nawansega, I have learned something that must never be forgotten. The Gates of hell cannot stand against the attack or move of the Holy Spirit, in partnership with the Servant of God. BUT, it must be understood that the devil will not surrender his territory quietly. He will look for any opening, any foothold to strike back at the people who have turned from him and turned towards the Living God. Before I discuss the son of the widow, this is a great opportunity learn about deep rural villages in Uganda and the war against evil that is being conducted there.
Nuulu Namasuswa – Age 15

The local witchdoctor (traditional healer?) told me that jealousy and envy are in the blood of every African. By his statement, I know that he believes that he can use the jealousy and envy of any Christian to create problems for the People of God. I have seen this so clearly. One of our church members suddenly fell sick and is expected to die. Something about the sickness does not seem to be physical, but spiritual. This is often difficult to discern, but we must constantly be discerning good from evil every day. There will be an attack from Satan/Iblis/devil/evil spirits and we must be ready to discern what the underlying source of the problem is.
Nuulu is a 15 year old girl who was suddenly attacked by what appeared to be a sickness that was rapidly becoming unto death. There seemed to be no cause of the sickness. The ATK team prayed intensely for the best part of the day and Nuulu was suddenly not sick anymore. ATK knew it was a demonic attack from the ancestral spirits that her family is firmly dedicated to that was causing the sickness.
The very next day, several Muslims who lived two miles away heard about the healing of Nuulu and they were amazed! They said that the born agains (Christians) defeated Hakaya and Grace, the two witchdoctors who are neighbors to the ATK church. We did not know that this was another in a series of spiritual contests between the forces of evil and the Holy Spirit! But, all of our neighbors did and those who lived in the surrounding villages knew. They were waiting to see Nuulu die and were very surprised that our God brought His healing power to destroy the works of the enemy – and Nuulu was healed. The witchdoctors were shamed before the entire community once again.
I have often wondered why the son of the widow at Zarapath suddenly died. Elijah was confronting the demonic world of Ethbaal and his daughter Jezebel. The Name of God was being made great and people must have begun to believe that our God was much more powerful than the gods of Sidon. Suddenly, the witchdoctors found some opening and cursed the boy and he died. They evil ones were not going to be totally defeated that easily.
Elijah knew that God could not have caused the death of the son of the widow. He was there to proclaim the goodness of this God that was no longer known in Sidon! The death of the son of the widow would cause the entire village and surrounding area to return to the bondage that they had been in previously. It could not be God causing the death! It must have been the enemies of God, the gods of Jezebel and her father, Ethbaal.
Elijah prayed with extreme fervency, laying himself across the body seven times. He was going to pray until life returned to that body! He could not allow the demonic realm to have victory at that time. He believed, he had faith that the boy would live, in fact, he must live. To allow the boy to remain dead would be shaming to the Name of God at that particular moment in time and much of the testimony of our God would be lost.
Secondly, we must wonder if Elijah knew that this son of the widow would become the famous Jonah, the one who went to Ninevah in the belly of the whale. As a prophet he must have discerned something about the widow's son, but the bible does not record it.
AMITTAI:Father of the prophet Jonah (II Kings, xiv. 25; Jonah, i. 1). According to rabbinical sources (Yer. Suk. v. 55a; Gen. R. xcviii.; Yalḳ., Jonah, § 550) Amittai came from the tribe of Zebulon and lived at Zarephath. There is a tradition that the widow who sustained the prophet Elijah there (I Kings, xvii. 9-24) was Amittai's wife, and that the child whom Elijah revived was Jonah (Pirḳe R. El. xxxiii.). (Jewish Encyclopedia.com)
AS we end this story of the Kingdom of God as work, consider the effect this story had on the people of Nazareth when Jesus linked the words of the Prophet Isaiah with this very story. As he linked this story to Isaiah, they became enraged and wanted to kill him. Why?
The only conclusion this author can offer is they were waiting for God to rescue them and Jesus was saying Kingdom power changes the Romans. Elijah took the power and the glory and the authority of God into the darkest places of Sidon and the glory of God was seen. The people of Nazareth would never take something of God to the Romans and they knew he was judging them.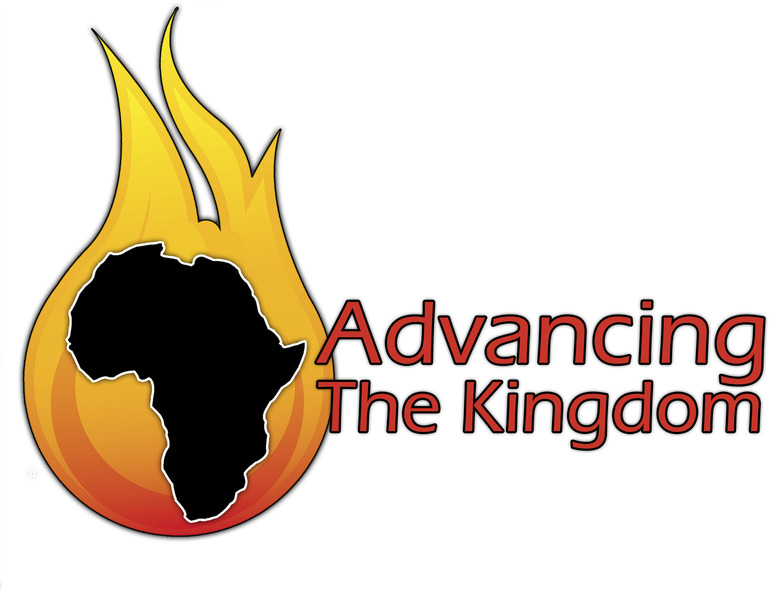 "People are too Complicated! BUT Make Disciples!

Cliff Pash
Friday 26 April 2013

"When the disciple is fully trained he will be equal to the teacher."
"Jesus was given all authority power and glory, therefore go and disciple all nations…."
"Be active in sharing your faith so you can learn of every good thing we have in Christ Jesus."
A crusade is easy, Disciple people?  Not so easy.  The great men of the past have always had the problem of duplicating themselves, to disciple a person until he becomes fully trained and equal to the teacher.  My personal observation is this: people are too complicated.
When a person has found the relationship with the Most High God through Jesus, I have often wondered why they cannot submit their lives to the power that comes from that relationship.  People are so happy to find the intimate relationship with God, but when it comes to submitting their life, well, this is not so easy.
The issues of life must be submitted, thrown on the altar and burned up in the cleansing fire.  God created a beauty, God created a treasure, God created gold within us – that brings Him glory when we operate as he created us to be.  The world sees the power of a Living God and the Splendor of His Glory is seen in the land and His name is glorified.
As the director of Advancing The Kingdom Ministries, I spend most of my time with the ones who desire to be equal to the teacher.  The picture function of InJesus is not working properly so I do not have many photos of the those we are discipling, but I think you need to visit us in Nawansega anyway.
Margaret Wanjira (Amina Bukoya Kalivo) is the pastor of the Nakivumbi church.  She has been with me since April of 2007.  She is in her 50's.  Her Islamic name comes from a previous marriage, but the cost and effort of changing her legal name is very high and always difficult.  It is almost amusing to see how God uses a shameful time from your past in order to make you more effective in the present.  Since we live in Islamic villages, her Islamic name (Amina) stimulates many discussions – she has access to Muslim men in a way she could not have had except for that marriage of her youth.
Ben Kibet Masai is the pastor of the Nawansega Church.  He is 30 years old and we are praying that he finds the right women.  He also has been with me since April, 2007.  I am praying that he would have favor and could visit the United States in September and travel with Julie and I during that time.  He is beginning the journey of obtaining an American VISA.  IF he is successful (a very difficult journey) then we must find the $2000 it will take to obtain airline tickets.
Kibet is the dean of our Faith Bible College in Nakivumbi with 25 students.  We are now in our second semester.  We conduct weekly bible studies in perhaps a dozen different villages and he teaches daily.  Kibet conducts crusades each Wednesday as we move from village to village.  He is truly a student of the Word of God.  He is also a most amazing worship leader.  We send him to other churches to speak because he represents God and ATK so very well.
If you can pledge assistance for Kibet to come to America, please let him know.
Felix Walumbe has become the manager of the ATK Children's Home.  He has assistance from Catherine and Alice the cook.  He also has been with ATK since April, 2007. He was formerly a police man. We have many teenage girls who are very beautiful, so one of his challenges is to keep them focused on God and not on the boys who desire to chase them.
Felix received a wonderful revelation regarding the Table of the Lord, being the banquet table that is referred to throughout scripture. God puts everything on the table that is needed to accomplish His will in the earth.  If you need a cup of forgiveness, a plate of healing to give to your enemies and so forth, it is on the table for you to use.  Felix has become a very effective preacher, specializes in deliverance, and assists me in so many ways.
Paul Waisana was formerly the village drunk who had ruined his marriage and was seeking a second wife.  He has 5 children.  From the time of his initial salvation; his life became so difficult as he struggled with so many personal issues.  In October of 2007, he went crazy and began swinging a hoe in church to chase everybody out during our Sunday morning service.  He struggled with the family shrines and evil spirits.  Nobody believed his salvation. For two years we struggled with Paul and his family.
Today, Paul is an amazing preacher, prayer warrior and pastor.  He is the ATK driver, Project Lydia assistant and whatever else is needed.  His marriage is restored and he only sees the beauty of his wife (she is a very beautiful lady).
Christopher Kiranda, Moses Ssemeganda, Michael Waiswa and so many others work every day to bring this message of the Kingdom of God to the people of our sub-county and the dozens of villages we are currently ministering in. They sacrifice their lives for this gospel.  There are times they cannot work in their gardens and must hire people because the ministry of Jesus Christ has consumed their lives.
The problem is this: they have children and families.  When they are ministering life to people, their families often suffer.  ATK is able to give them small amounts of money, but never enough to compensate them for the sacrifices they have made.
I know there will be a day when ATK can compensate them properly for the work they do, but the offerings in the ATK churches are so small (like $10 per week) and the poverty is so great in the places where we are.
We live in Islamic villages and are learning together how to present Jesus Christ to a people who are in bondage to a religion that is full of legalism, but offers no relationship with our God.  They are willing to fight and die for a God they do not know; confident that they are right.  But they cannot love their wives, their hearts are far from their children, and it is my observation that their lives are empty.
The work is great, but God has given us great grace to accomplish that which He has called us to do.
Jesus Revolution Conference
(JesusRevolution.KingdomFlame.com)
Register today!
Coming in early October 2013 at Destiny Christian Church in Mukwanago, Wisconsin; Featuring Dustin Smith (dustinsmth.com) and David Cranfil (Antiochtabernacleministries.com).  Oh yes, also Dr. Cliff Pash of Advancing The Kingdom Ministries.  WE are hoping for a special guest or two as well as Ben Kibet Masai from Nawansega, Uganda.
Please consider attending this conference.  It should rock your foundations of why you are a Christian.  Jesus was a revolutionary – he took fishmongers and tax collectors to be his disciples – uneducated people from the Galilee.  They preached the Kingdom of God and healed the sick. The demons submitted to the Name of Jesus.
These people rocked the religious establishment.   The bible colleges and seminaries and churches could not produce such a people and were deeply shamed by the works done by these people.  The Teachers of the Law, the Pharisees, the Saducees were horrified. God was a God of order! He only worked through the ones anointed by the religious system!  Jesus and His disciples were a threat to the system and the system worked to do away with him.
What did he teach?  Do we really know? Do we really understand?  When Jesus went into Jerusalem, he said if you had understood you would find peace.  The future order of things would be changed and Judea would not be destroyed by the Romans; but since they did not understand the message of Jesus, peace would not be found, Jerusalem would be destroyed and many would die.
I believe the same thing to be true today.  Our country is in trouble. The Name of God is reviled and the direction of the country is drifting into a state of ruin unless something of heaven is produced in and through her people.
May it never be said of us that our religious system could not produce anybody who could lead during the perilous times that are coming to the United States.
May God bless you and may your hearts be pure before your God.  May He seek you out and may He lift you up as you lift Him up.
Reporting from Uganda
Cliff Pash
Those who minister with us are in need of monthly support of $50 to $100. If God moves on your heart, please obey quickly as directed below. Consider a one time gift or monthly giving.  Please assist our pastors with monies to take care of their families as they work in 95% Islamic villages to make the Name of God to be known.
Advancing The Kingdom Ministries, Inc. is a Kansas not-for-profit which receives donations under deductibility provisions of IRS Code 501(c)(3).  Financial Statements are available upon request.
Donations are accepted through PayPal (www.advancingthekingdom.org), Mastercard, Visa or Personal/Corporate Check.
Advancing The Kingdom
P.O. Box3321
Lawrence, KS 66046
Western Nations must find a way to approach Islam and defeat the extremism. In the 1200's, St Francis of Assisi went to the Muslim commander while the Crusaders were at war. He had an approach using the approach of Jesus Christ. Whether he was successful or not, it is difficult to say. BUT, we now have a pope who is shaping the papacy along the beliefs of St. Francis of Assisi. Perhaps we shall have some innovative approaches being birthed from the Vatican. http://www.saintandthesultan.com/about.html
Perhaps missionaries around the world will choose to understand this fight that is only beginning and will last more than one or two hundred years. Perhaps the missionaries will develop a hundred approaches to reaching the Islamic/Arabic peoples with a message of Jesus Christ that transcends our Roman Catholic and Reformation Religions. Our religions are wholly and completely European and American in their cultural approach.
Our Christianity was birthed with Hebrew/Jewish Roots in a Middle Eastern Culture. Perhaps we Western peoples, with our "logical" minds can find a way to communicate Jesus to the Islamic/Arabic peoples. Jesus is in the Koran – He is called the "Word sent from Allah". He had no earthly father. The Koran tells the Muslims (those submitted) to "fear Allah and obey Issa (Jesus). Perhaps this can be a beginning point to draw peoples together and to destroy the evil spirits controlling so many of these peoples.
When the opportunity came to enter into the 99% Islamic villages of Bugweri County, Nawansega Village, I wondered if I was being prepared to coach/teach others about an approach developed through ministry in our Islamic villages. As of this date, what I have learned seems not to be in demand. I invite others to minister to Islamic peoples and maybe we can come together and share what we have learned.
The world is changing rapidly. We can no longer refuse to interact with them, they are everywhere. If we stay in our small communities of faith, we can avoid them, but our children interact with them every day. They will marry your daughters, and many of your daughters will be heartbroken when the husband marries other wives.
Islam is a supremacist culture/religion. Christianity has already begun to bow before them in order to appease them. The bowing has just begun, the appeasing will know no end. Yet there must be a way. We, the Christian, must think different, must act different, must consider the consequences if we fail. This is not an option. I pray you understand.
www.jesusrevolution.kingdomflame.com

I am joining with Dustin Smith (dustinsmith.com) and David Cranfill (kingdomflame.com) to conduct a conference planned in Mukwanago, Wisconsin beginning 3 October (Thursday) and continuing through 5 October. There will be seven sessions held at Destiny Christian Church at 1012 Main Street, Mukwanago. Mukwanago is located along I-43 between Rockford, Illinois and Milwaukee, Wisconsin. I will be mailing out more information as it becomes available.

The conference will have video streaming available through KingdomFlame.com. There will be special rates at the Holiday Inn which is 15 minutes away.

Jesus was a revolutionary. Fisherman and Tax Collectors began to preach the message of the Kingdom, and they healed the sick. They reported that even the demons submitted to the Name of Jesus. The Religious Establishment was furious. They were the ones who held the keys of knowledge, but their system and their schools and their discipleship produced nobody who could do what the disciples of Jesus were doing. He represented a violent assault on their entrenched power and they wanted him to be dead.

We believe so much in the Priesthood of the Believer. Many a church treats this message in the same way as the Pharisees did in that day. Ordinary people were not to do supernatural things. They are not trained properly!

I am asking you to pray and attend this conference. It should be powerful.

Conclusion
I promise I will write a proper newsletter even this week, telling of the wonderful things God is doing in our many rural villages here in Eastern Uganda. Until then, may Almighty God bless you and keep you, cause His face to shine upon you. May He lift his countenance upon you and may you know His peace, His Shalom.

Reporting From Uganda

Cliff Pash

We find ourselves somehow short of funding at the present time. Would you consider sowing a gift into this Ministry? We support 29 Children and 12 Staff Members. Monthly Donations and One Time Donations sustain us. We shall have a very large school fee bill ($2000) due in May as the children return to school for the second term. Thank you for praying and thank you for giving.

Advancing The Kingdom Ministries, Inc. is a Kansas not-for-profit which receives donations under deductibility provisions of IRS Code 501(c)(3). Financial Statements are available upon request.

Donations are accepted through PayPal (www.advancingthekingdom.org), Mastercard, Visa or Personal/Corporate Check.

Advancing The Kingdom
P.O. Box 3321
Lawrence, KS 66046
---
---
Come to Uganda!
Experience the
Mighty Moves of God!!


Come to Uganda
Join with the ministry team of
Advancing The Kingdom
Above, Dr. Bree Keyton (Kansas City, MO) conducting seminar – Jezebel and Elijah.  David Cranfill (Chicago, IL) with powerful biblical instruction and Fernando Pawels conducting a village crusade.
People have come from all parts of the United States, Europe and Australia to take part in this great mission of bringing the salvation of Jesus Christ to Islamic populations.
The Airport at Entebbe, Uganda (EBB) has become very modern.  Flights originating from Amsterdam (Delta), London (British Air) and Brussels (Brussels Air) normally fly every day.
Uganda is a beautiful land with amazing natural parks, forests and lakes.  Go Gorilla Trekking, Rafting, Kayaking, Mountain Climbing or enjoy the variety of big game with a safari.  Every level of accommodation, from the finest resorts or more affordable hotels, can be found.
The opportunities for ministry abound everywhere.  The ATK staff will assist you to find your destiny.
Contact Advancing The Kingdom Ministries to arrange your mission trip today.